Trekking in Greece - Peloponnese Way, Pindos Way
Autore:
Salmon T., Cullen M.
Collana:
CICERONE EUROPE TRAILS

Guida a 4 trekking in Grecia, tra i quali quello del Peloponneso (220km) e del Pindos (460km). Guidebook to 4 treks in Greece, among which the Peloponnese (220km) and Pindos Way (460km).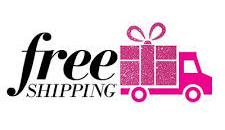 Spesa minima per la spedizione gratuita: 50,00 €
NOTA: Valido solo per spedizioni in Italia


Questa guida presenta 4 trekking tra i monti della Grecia, mostrandoci la bellezza dei suoi scenari, la ricca flora e il suo interesse culturale. Il trekking del Peloponneso (220km) attraversa l'omonima penisola da Dhiakoftó a nord a Pantazi a sud, passando per Tripoli. Il Pindos Way, lungo 460km, è la traversata sud-nord della Grecia, lungo la spina dorsale della catena montuosa greca. Nel libro viene descritto anche il Zagori Way, di lunghezza ridotta rispetto ai due precedenti (80km), che è possibile collegare direttamente al Pindos Way. L'ultimo presentato è invece il Giro del Monte Olimpo. Tutti i trekking sono accompagnati da descrizioni, mappe e info utili sulle zone attraversate e sui punti di interesse. This guidebook presents four specially devised treks in the mountains of Greece, showcasing its beautiful scenery, rich flora and cultural interest. The Peloponnese Way crosses the Peloponnese peninsula from Dhiakoftó in the north to Pantazí beach in the south, via Trípoli. Taking in alpine meadows, a dramatic gorge and forest-clad slopes, the 220km route can be walked in around a fortnight. The 460km Pindos Way is a south-north traverse of Greece's mountain backbone, and can be walked in a month, or split into sections of around a week. With remote terrain, navigational challenge and fewer facilities on route, it is the toughest of the four treks but offers a unique chance to experience both the country's wilderness and traditional mountain life. A shorter 80km Zagóri trek can be enjoyed in its own right or incorporated into the Pindos Way, and the final route explores Mt Olympus, home of the ancient gods of Greek myth and the highest mountain in Greece. With clear mapping alongside detailed route description for each stage of the treks, as well as background information about the region and a Greek-English glossary.
More Information

| | |
| --- | --- |
| Verfasser | Salmon T., Cullen M. |
| Herausgeber | CICERONE PRESS |
| Serie | CICERONE EUROPE TRAILS |
| Enthaltene sprachen | Englisch |
| Jahr | 2018 |
| Format | 12x17 |
| Seiten | 304 |
| Foto | col |
| Staaten | Grecia |
Spedizione con corriere in max 48 ore.
Qualora l'imballo evidenzi danni / manomissioni NON accettare la merce