Autore:
Helliker M., Bracey J.
Editore:
POSINGPRODUCTIONS

Dvd incentrato sull'ascesa al Citadel, in Alaska.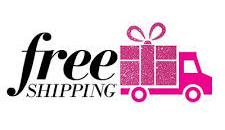 Spesa minima per la spedizione gratuita: 50,00 €
NOTA: Valido solo per spedizioni in Italia


Soprannominato "la Montagna di Dio", il Citadel è un sorprendente 3000 in uno degli angoli incontaminati dell'Alaska: il Neacola Mountains. Matt Helliker e Jon Bracey sono una delle coppie di alpinisti più celebri nel Regno Unito e il loro obbiettivo è stato quello di portare a termine l'ascensione alla straordinaria cresta del versante nord-ovest. Dubbed 'The Mountain God', the Citadel is a stunning 3000m peak in one of the remaining untouched corners of the Great Alaskan Range: The Neacola Mountains. Due to their typically poor conditions and remote location they are largely unexplored. Matt Helliker and Jon Bracey are one the UK's most formidable partnerships in alpine climbing with many world class ascents to their names from the UK to the Alps and the greater ranges. Their objective is to make the first ascent of the extraordinary 1200m long north-west ridge. Adventure film maker Alastair Lee embarked upon this project with the objective to push the boundaries and capture hard alpine climbing like never before. Employing the latest cineflex 4K technology combined with an innovative vision the final results are truly incredible; the next dimension in mountain film. Citadel is a stunning visual. To match its visual prowess Citadel is laced with a strong sense of narrative. Like all good stories it is character driven and centres around one of the most unlikely yet successful partnerships in world alpinism. That of Matt Helliker and Jon Bracey. The stage is set for why two accomplished mountaineers must still seek out new lines in unchartered territory where the odds are stacked heavily against them. We take a front seat and are with Matt and Jon every step of the way through all the hardships and struggles, hopes and disappointments. What unfolds is a classic narrative arc where success is snatched from the jaws of defeat.
More Information

| | |
| --- | --- |
| Verfasser | Helliker M., Bracey J. |
| Herausgeber | POSINGPRODUCTIONS |
| Gesprochene Sprachen | Englisch |
| Jahr | 2015 |
| Hauptmerkmal | 50 min + 30 min. extras |
Spedizione con corriere in max 48 ore.
Qualora l'imballo evidenzi danni / manomissioni NON accettare la merce